The art of French Illustrator Rebecca Dautremer first captured my attention when I saw her work in Sketchtravel. It was a simple illustration of a man riding a carriage pulled by a dachund --- I was immediately smitten with her illustrations. Her work appeared in the first few pages of the book and the write up she provided on her thoughts about the project were so authentic, I knew I just had to learn more about this artist.

Viewing her work is a bit like stepping into a fairytale, but her characters have a modern feeling to them. Her illustrations feel magical are beautifully detailed. She says her recipe for success are warm colors and precise drawings. Below I found a short video showing her completing a painting. Her excellence as an artist can clearly be seen in this video.
She has had much success in illustrating picture books for children ages 3 - 11, although she is not well known in the U.S. Many of the titles I found were published in Spanish or French language. Two books that I own are in Spanish and although I do not speak Spanish that doesn't stop me from enjoying the illustrations! Here are a few: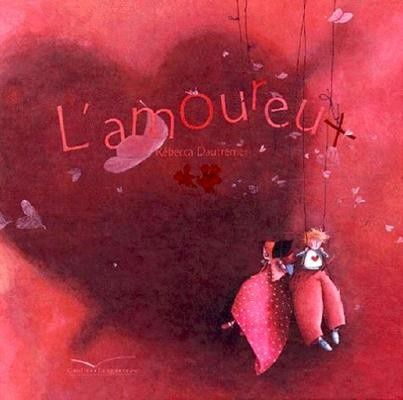 For Christmas I rewarded myself by adding two of her children's books to my collection. I bought Nasreddine, written by Odile and illustrated by Rebecca Dautremer, and Enamorados, written and illustrated by Rebecca Dautremer. You can see both of these books incorporated in the illustration above and I've included some of the artwork from the books in the selection of her work that I posted above. I hope I have whet your appetite enough that you will go out and find her work for yourself. It really is spectacular and such a great inspiration to me:)
Let me know what you think in the comments below.
Tschüss
(The word above is the informal German word for goodbye and one of my favorite. Embracing my heritage, I've decided to make it my new sign off for 2016)